MotoGP™ FASTER films support Two Wheels with merchandise sales
Motorcycle movie director Mark Neale has generously agreed to donate a portion of sales from his FASTER merchandise to Two Wheels for Life.
Buy a tshirt!
To help reverse the large funding gap caused by the cancellation of Day of Champions, which is usually attended by around 5,000  motorcycle racing fans, and to help tackle Covid-19 across Africa the director of the MotoGP™ FASTER films Mark Neale has partnered with Two Wheels.
In line with the release of FASTER-branded t-shirts, $2 from each t-shirt sale will be donated to the charity.
Neale said: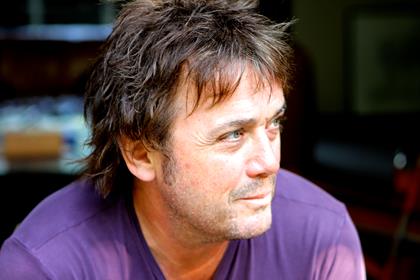 It's not the first time that the British film director and documentary film maker has supported the charity's mission. In the spirit of FASTER's original release, which followed the MotoGP™ championship and featured several stars of the sport, Neale also donated $2 for every cinema ticket sold to help deliver healthcare across Africa.
As the COVID-19 pandemic continues to rise in Africa, with cases recently passing one million, the charity's work is more important than ever, adding COVID support on top of the daily combat of HIV and tuberculosis.
Donations resulting from the FASTER t-shirt sales will enable Two Wheels for Life to support programmes in delivering motorcycles, rider training and medical supplies to hard-to-reach communities. So far, these programmes have improved access to health care to 47 million people, with community health workers able to visit six times more people on a motorcycle than on foot, and double the time they spend in each community.
Andrea Coleman, CEO of Two Wheels for Life, said:
To purchase a FASTER t-shirt, visit fastermovies.com!